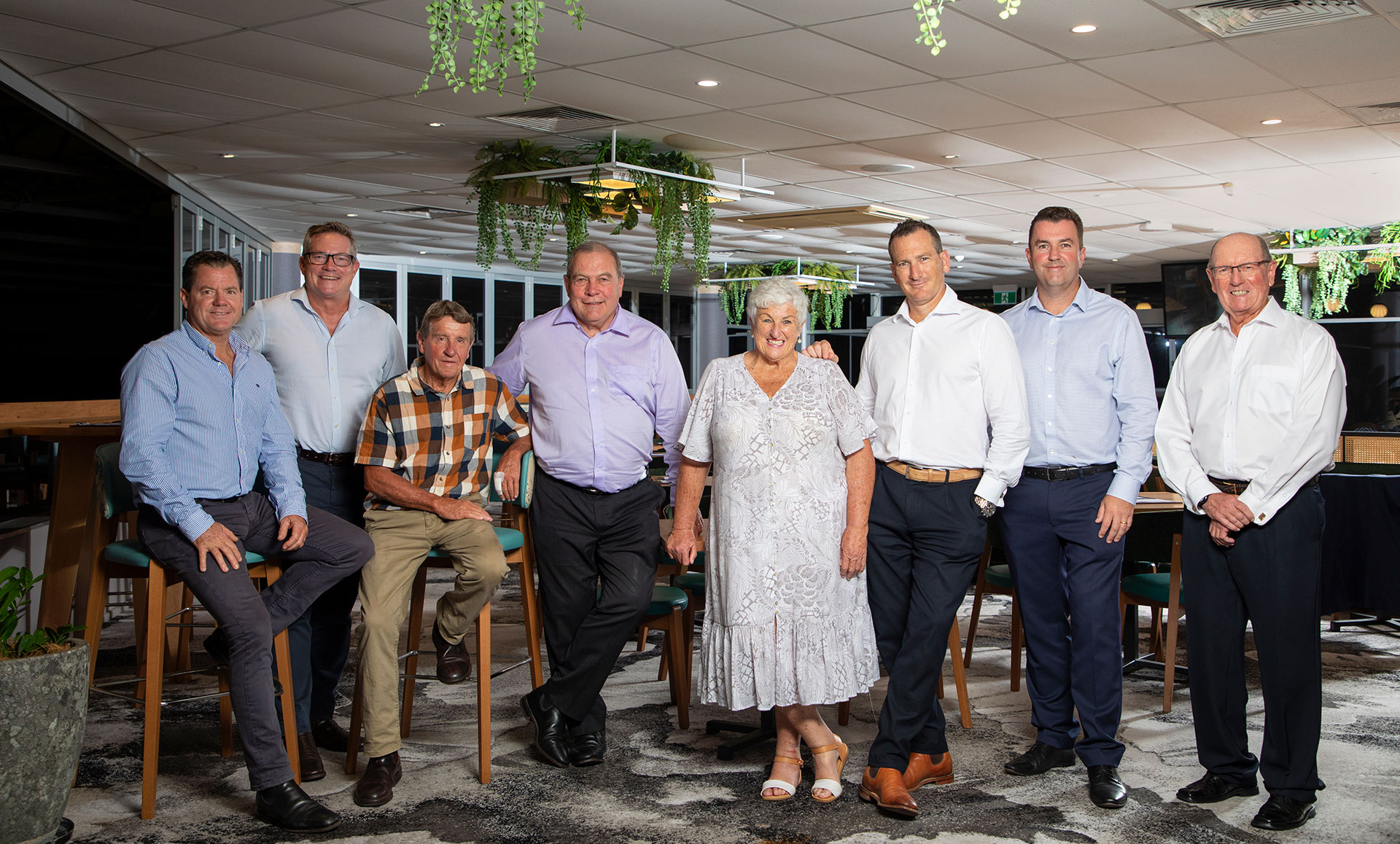 Peter Boyce OAM - Chairman
SCTC Member since 1986.
Joined SCTC Board in December 2008 (2013-2015 Racing Queensland Advisory Board).
Solicitor of the Supreme Court of Queensland – admitted in February 1977.
Director of Butler McDermott Pty Ltd.
Chairman of Wishlist and Board Member of Daniel Morcombe Foundation.
Peter has been involved in many interesting cases in his profession none the least of which, is the inquest in respect of the disappearance of Daniel Morcombe. The Inquest ultimately led to the arrest of Brett Peter Cowan where he was found guilty of Daniel's murder.
Peter was the inaugural Chairman of the Nambour Rugby League Club, Chairman of the Sunshine Coast Gympie Rugby League, Treasurer of Wide Bay Rugby League and the inaugural Chairman of Sunshine Coast Sea Eagles who won the Intrust Premiership in its inaugural year.
Mary Henzell - Deputy Chair
Life Member SCTC.
Member since 1997.
Joined Board in September 1998.
Mary currently operates a cattle property in Kilcoy and is still involved with her family development of Pelican Waters.
Mary currently owns a number of horses in work at the Track and a couple in Melbourne.
Mary is a Foundation Member of the Caloundra Zonta Club and supports the Caloundra Art Gallery and the University of the Sunshine Coast.
William Wendt - Treasurer
Life Member SCTC.
Member since 1994.
Joined Board in June 2001.
Retired Senior Business Executive and Management Consultant.
Master of Business Administration Degree.
Fellow Australian Institute of Company Directors.
Scott Armstrong - Board Member
Member since 2012.
Joined Board in February 2019.
Managing Director, Sunshine Coast Hotels Pty Ltd
Board Positions – Vice President Queensland Hotels Association; Board Member Australian Hotels Association & Independent Brands Australia (IBA) Queensland.
Community – Chamber of Commerce – Caloundra & Kawana.
Ownership interests in a number of horses trained on the Sunshine Coast.
Travis Schultz - Board Member
Member since 2004.
Joined Board in June 2013.
Managing Partner of Travis Schultz and Partners – a Queensland based law firm, with offices from the Gold Coast to Cairns.
Travis has had a long association with the horse racing industry, having acted for many participants in a professional capacity, as well as having raced dozens of horses over the last 20 years.
Travis is heavily involved in the community, having served on a number of Boards including, the Queensland Law Society, as Deputy Chair of Matthew Flinders Anglican College, Chair of the Matthew Flinders Foundation, and working with a range of Charity Organisations and committees. 
Travis remains a Member of the Board of LifeFlight Foundation and actively involved in organising community and charity events, across the Sunshine Coast and Brisbane.
Tony Shadforth - Board Member
Member since 2007.
Joined Board in September 2015.
President of Shadcon building exceptional homes and commercial buildings on the Sunshine Coast for over 30 years.
Chairman of the Housing Industry Australia, Sunshine Coast Branch and an active participant in industry forums and 'think tanks'.
Tony is actively involved in both the Housing Industry Australia (HIA) and the Master Builders Association where he works to help create better systems and competencies across the industry.
Actively involved in the hospitality sector as the shareholder and director of three successful hotels.
Dr Bernie Spilsbury - Board Member
Life Member SCTC.
Member since 1996.
Joined Board on 17 September 2000.
Graduated from Queensland Medical School in 1978.
SCTC Racecourse doctor since 1986.
Chair of the SCTC Trainers Sub-Committee since January 2014.
Lives in Maleny at his property "Greystone" where he runs beef cattle, and in the past has bred racehorses.
Interested in horse racing due initially to his father's influence whilst growing up, lived within walking distance of Eagle Farm and Doomben, a journey which he travelled many, many times.
John Miller - Chief Executive
Commenced at the SCTC as CEO in June 2017.
25 years experience in the Thoroughbred Racing Industry
Previous roles:
CEO Albury Racing Club
Marketing Manager Racing NSW Country
Marketing Manager Eliza Park Stud
Sponsorship Manager Moonee Valley Racing Club